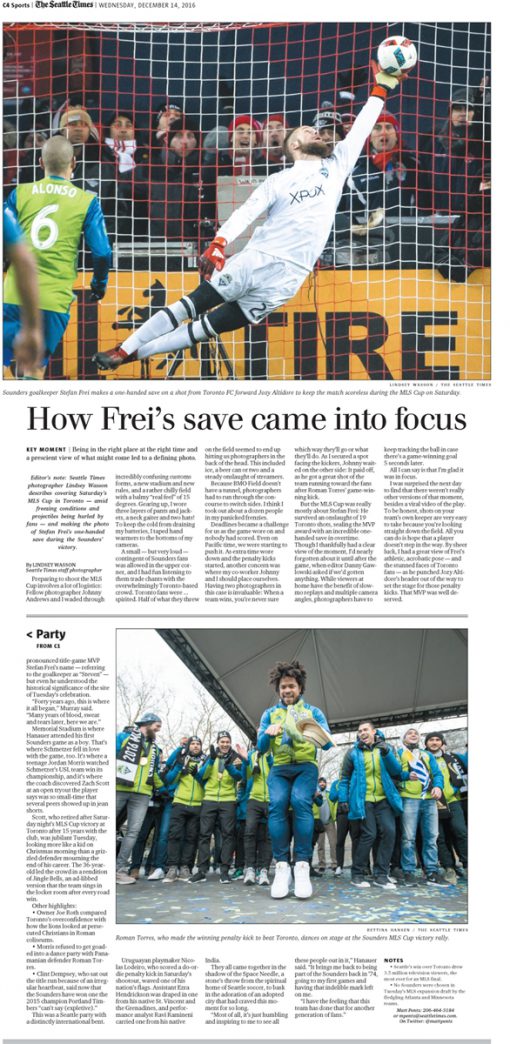 Sounders Frei Save | Fine Art Print
Commemorate the incredible one-handed save by Sounders goalie Stefan Frei that led to an eventual overtime win for the Sounders in the 2016 MLS Cup. Seattle Times photographer Lindsey Wasson describes what it took to capture this amazing photo in the Seattle Times Sports section from December 14, 2016. 14″ x 24″ full-color poster of the Wednesday, December 14 sports page of The Seattle Times, printed on coated, thick-stock paper, suitable for framing.
All items are printed and shipped directly from DuraPlaq®. Please allow ten (10) to fourteen (14) business days for production and FREE shipping of this item.
Product Enquiry
This is a short description